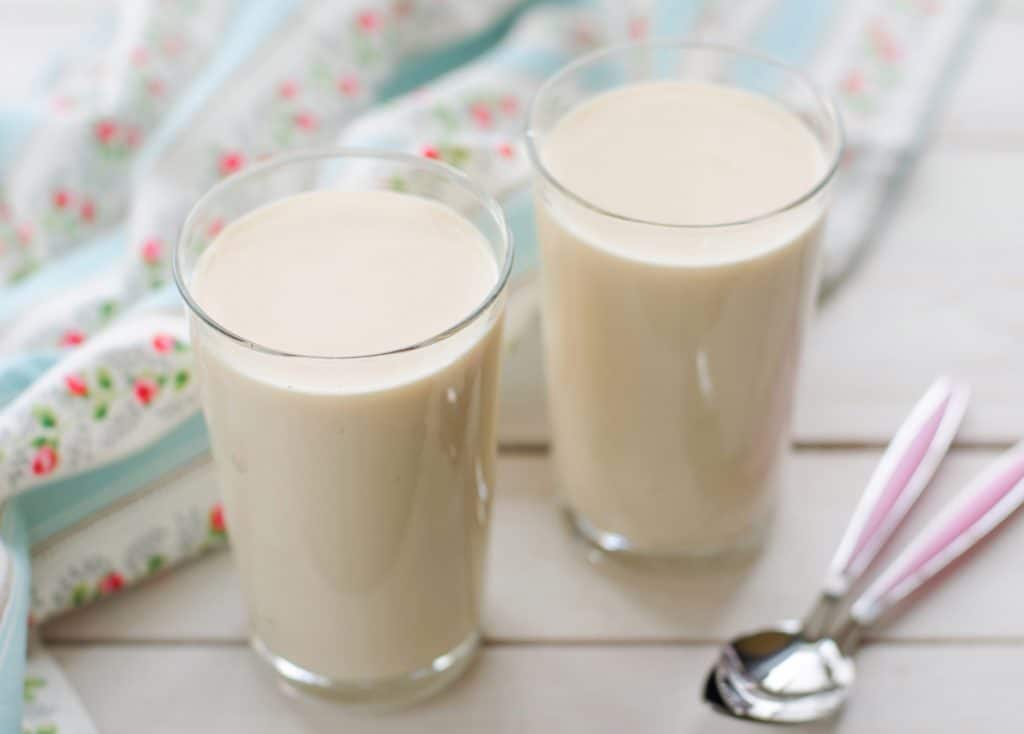 Ryazhenka is a delicious cultured milk drink made of baked milk and sour cream.
You are probably thinking just another milk drink with tart and tangy taste like kefir? Quite the opposite, ryazhenka has smooth, creamy and slightly sweet texture.
In comparison to kefir, ryazhenka has a brown tint which develops during baking process while kefir has pure white colour.
Origins of Ryazhenka
Ryazhenka originated in Ukraine and then spread over the Slavic region. Ryazhenka is traditionally made by placing milk in the clay pot in a traditional Russian oven for one whole day until it has been coated with the brown crust. Over the years the preparation has slightly changed and today we add sour cream to the baked milk to start the fermentation process.
When to serve Ryazhenka
Depending on its consistency which can be runny or thick, it can be served as drink or a dessert.
You can enjoy ryazhenka for breakfast with fresh or dried fruits or nuts. You can also have it with granola or muesli instead of milk.
If you are starting to introduce cultured foods to your kids ryazhenka is a perfect start due to its slightly sweet flavour with a caramel tint. Ryazhenka is healthy drink with no added sweeteners where the natural sweet flavour comes from the simmering milk.
Ryazhenka makes it a perfect ingredient for baking. You can also use ryazhenka instead of milk, kefir or yogurt when making pancakes and waffles. It is an old grandmother's secret. Ryazhenka will give your pancakes and waffles a slightly different but delicious taste.
Have you tried ryazhenka?